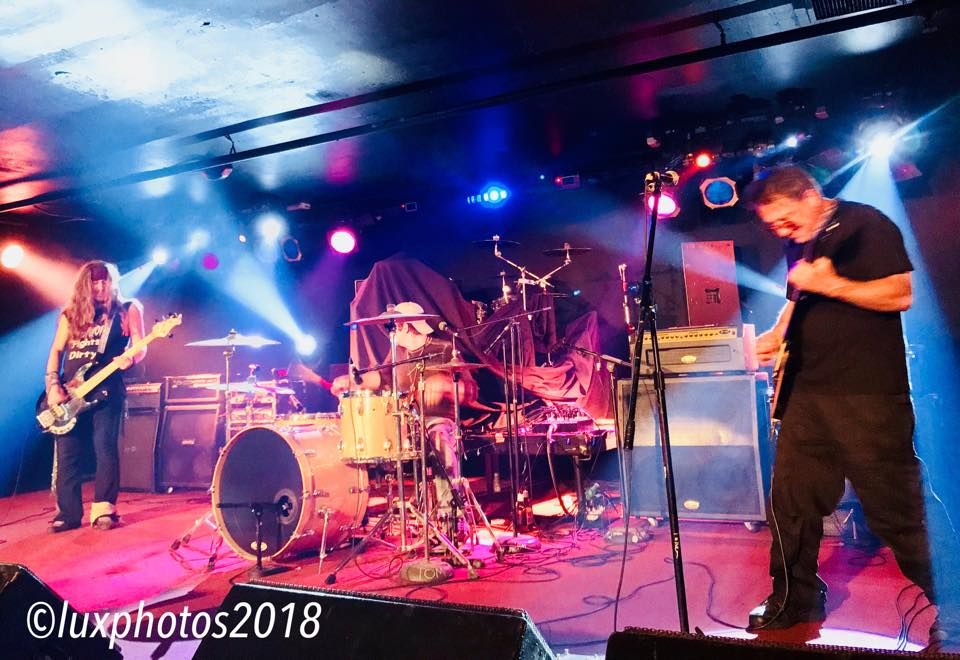 Welcome to Swizzille Trip, a jam rock band from Detroit featuring Michael Kalb on guitar and vocals and a variety of amazing musicians. Taking a stripped back approach ST takes their listener on a sometimes dreamy sometimes intense and unhinged wobbly ride. ST musical explorations range from folk to funk rock to some of the best jam music known to man. Check out some of the great musicians that have participated in Swizzille Trip including Prairie Prince (founding member of Journey and The Tubes), bass extraordinaire Kyle Mikolajczyk and Dave Miller II from Crackjaw.
                                                                                 Musicians
Michael Kalb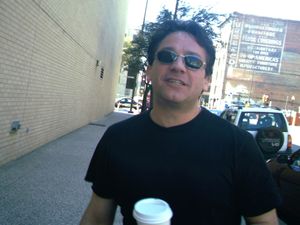 Michael is a singer songwriter originally from Iowa. He recorded the first ST album Welcome to Swizzille Trip while living in San Francisco. Shortly thereafter Michael migrated back to the midwest settling in the Detroit area where he recorded ST's 2nd album Blackwolf Sessions with the help of Dave Miller on drums. Michael joined Preston Preiss and Kyle Mikolajczyk in the summer of 2018 and it's been full steam ahead ever since. They began working on an album Interstellar Wonderlove which was meant to reflect a change in the band leaning more towards funk and jamrock. In the fall of 2018 ST along with Kyle and Preston began playing the Detroit area and have played many famous clubs including the Token Lounge, The Crofoot, and The Blind Pig.
Kyle Mikolajczyk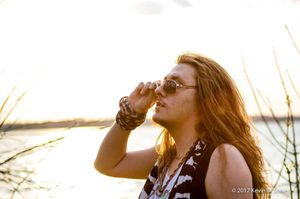 Kyle "Detroit's Rock N' Roll Messiah" grew up in the suburbs of Detroit. His parents are 2nd Generation Polish-American's who always supported Kyle's love and passion for music, so by the age of 10 he had already become glued to the guitar trying to play anything that piquied is interest. By time Kyle was 16 he had already put together a local band Kro-Magnon which some eventually considered "Detroit's Best Metal Band". Kyle also plays for HazardHead and Blackfeather who frequently play the Detroit area. When asked about his philosophy towards music referred to his music journey as the Pursuit of happiness & the Endless Pursuit of Dreams, saying he feels his goal is "Breaking down the walls of normalcy in a world gone gray.
restoring the positivity & energy that was once so apparent in music and live performances".
https://www.facebook.com/detroitsrockmessiah?fref=hovercard&hc_location=chat
Dave Miller II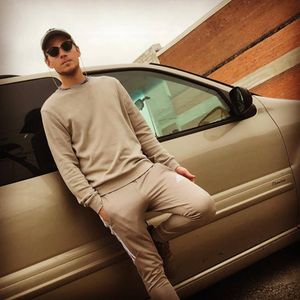 Dave and Michael first came together in 2015 when Michael moved from San Francisco to Detroit. Michael had just completed the debut album Welcome to Swizzille Trip and was searching for a drummer who could bring songs from the album to life on stage. Michael is a big fan of the east coast music festival scene and the debut album can be considered an interesting and humorous scrapbook of sorts from his festival experiences. Dave has been playing drums since the age of 10 and is well versed in all music types. He has played with numerous national touring rock bands, eventually making a name for himself in the Detroit rock scene. When Dave and Michael first came together Dave's amazing versatility and clock-work beats resulted in interpretations of the songs that were much more expansive and exploratory than the recorded versions. In early 2016 Dave and Michael began putting down their new sound in a series of studio sessions which was released as a full length CD entitled The Blackwolf Sessions.
Prairie Prince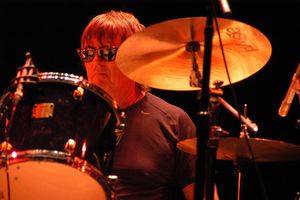 ST was very fortunate when Prairie Prince agreed to add some of his sweet drumming to the song Fire on the Mountain. Prairie Prince has been a founding member of art-rock band The Tubes since 1969. He was also a major player in getting the band Journey off the ground, and over the years he's worked with Brian Eno, Phil Lesh, Jefferson Airplane, George Harrison, Richard Marx, and Todd Rundgren. Thank you Prairie!
Preston Preiss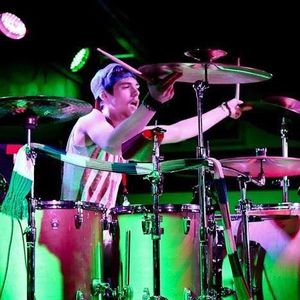 Preston Preiss brings the "Old School Tone" & Flavor" that your ears long for not to mention he is a great singer. Preston was born & raised "Downriver" Michigan exposing him in a vast range of musical influences that pushed him to seek his own distinct approach to music (check out his "no sticks" drum solo on youtube). Preston has toured & recorded nationally and performed among the world elite. Preston was also a long-time member of Black Feather & HazardHead.
Victor Kalb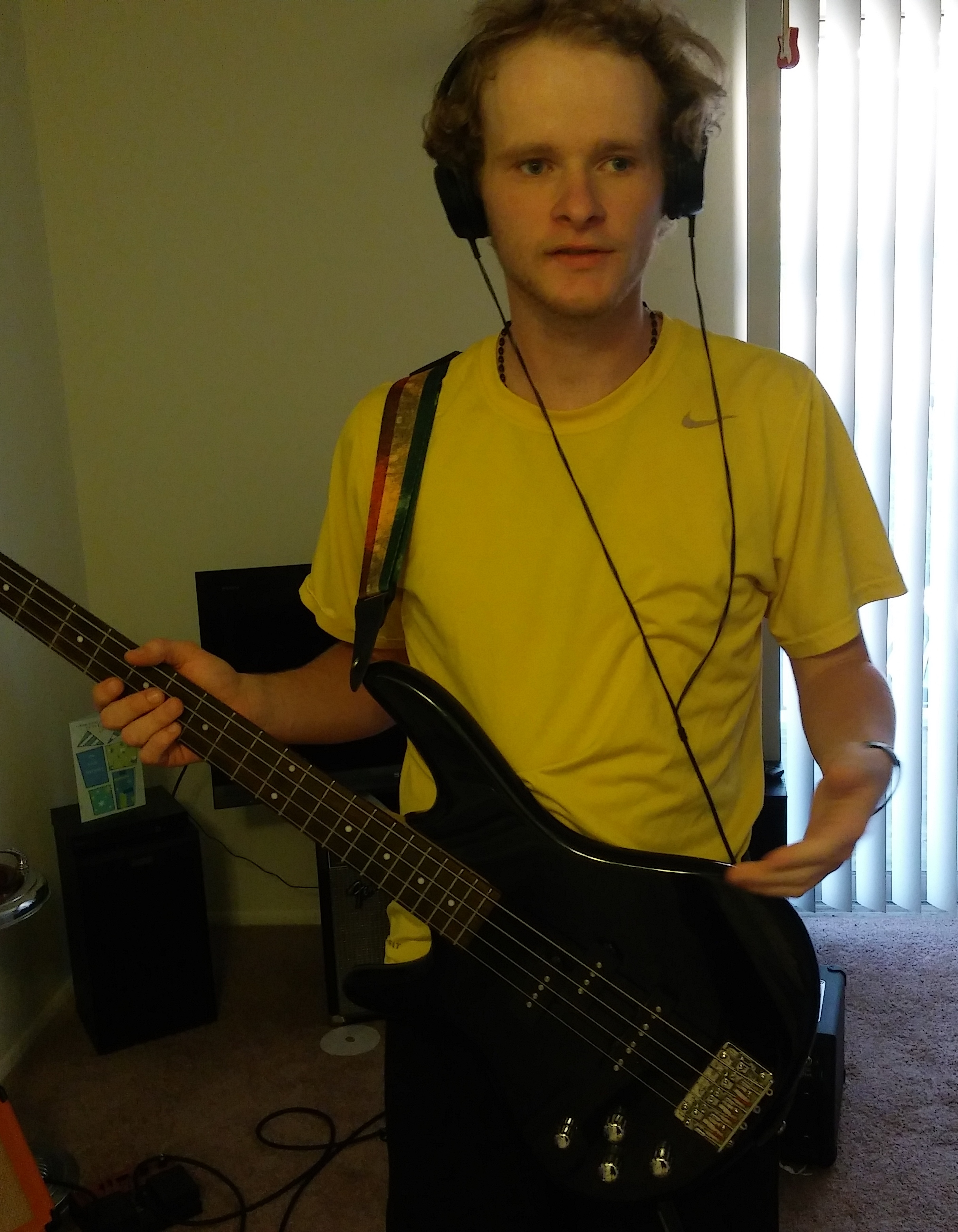 In July of 2017 bassist Victor Kalb joined ST in the studio while recording Interstellar Wonderlove and plays bass Fire on the Mountain. 
 Rodney Bies